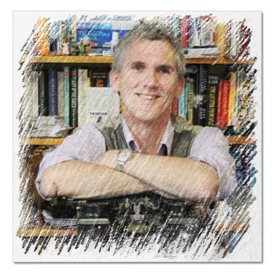 Dr Craig Cormick PhD is the Creative Director of ThinkOutsideThe. He is one of Australia's leading science communicators, with over 30 years' experience working with agencies such as CSIRO, Questacon and Federal Government Departments.
In 2014 he was awarded the Unsung Hero of Science Communication by the Australian Science Communicators, and in 2011 was a co-winner of the International Association of Public Participation's national best practice award for the development of the Science and Technology Engagement Pathways (STEP) framework.
Craig has headed up several communications and marketing units, before moving to consultancy work. He specialised in communicating complex science to the general public – and in communicating the complex attitudes and beliefs of the public to scientists, particular on topics of biotechnology and nanotechnology.
 He has a broad background in both the theory and the practice of working with social attitudes to new technologies, and methods of community engagement, particularly on how different values influence attitudes and receptiveness to messages or behaviour change.
 He has been a member of the Society of Risk Analysis and has published research papers on risk communications and risk perception, as well as giving many workshops and talks, both in Australia and overseas, on the differences between public and scientific perceptions of risk.
Craig has a particular interest in evidence-based, and client- and audience-driven, communications and marketing.
He understands that science communications must begin from the perspective of the different audiences we seek to reach, and challenges science communicators to think outside their own 'tribe's' values.
Qualifications
PhD (Creative Communication)
Bachelor of Arts (Major in Politics, Sociology and Marketing)