A practical guide to communicating science to influence beliefs, behaviours and policies.
Are you wishing you knew how to better communicate science, without having to read several hundred academic papers and books on the topic? Luckily Dr Craig Cormick has done this for you!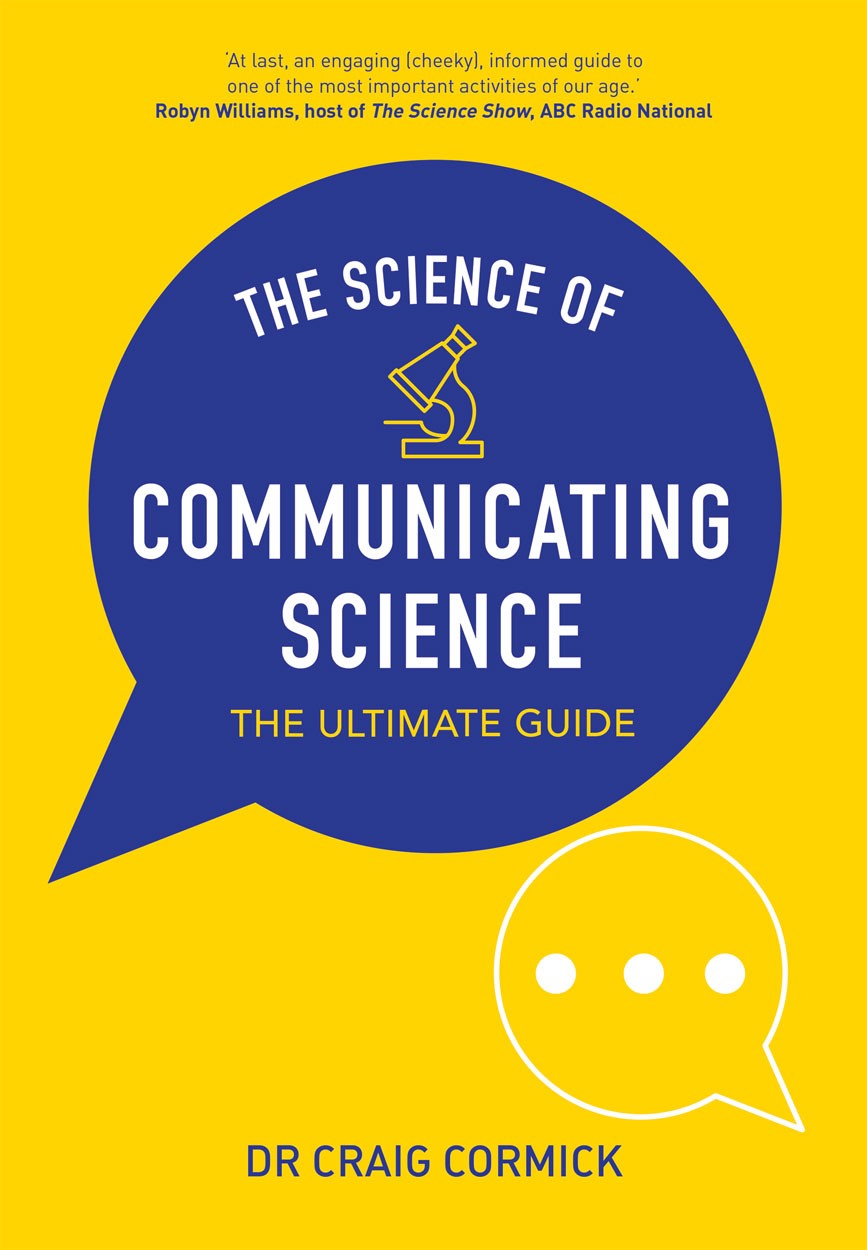 This highly readable and entertaining book distils best practice research on science communication into accessible chapters, supported by case studies and examples. With practical advice on everything from messages and metaphors to metrics and ethics, you will learn what the public think about science and why, and how to shape scientific research into a story that will influence beliefs, behaviours and policies.
THE SCIENCE OF COMMUNICATING SCIENCE: THE ULTIMATE GUIDE
CSIRO/CABI
NON-FICTION
249 pages
ISBN: 9781486309818